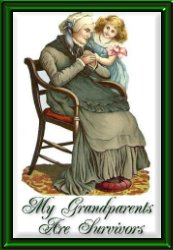 Welcome to My Grandparents Are Survivors
Grandparents are often overlooked when a grandchild dies, yet they carry a double burden--the loss of their grandchild and the sorrow of their own grieving children.
This is a support group for Grandparents who have lost a grandchild. We feel this is important because not only have you lost your grandchild, which is a heavy burden to carry, but you also have a child who is hurting because he or she lost their child. You feel you must support your child during this time, which means normally you try to set your own feelings aside to help your child. You feel you must be strong for your child, yet you are hurting just as badly.
Please do not be offended by the graphics on this page. Most of the grandmother during this time is much younger! The webmaster of this site loves victorian graphics and during the victorian days, grandmothers were stereo-typed as you see here.

Grandparents Are Survivors
Grandparents are a special gift
That God gives to each child.
Their love outshines the brightest star...
Their love can never be defiled.

Oh, but when a child becomes an angel,
Grandparents feel the pain and sorrow.
Beyond any pain they've known in life...
Or will ever come to know tomorrow.

For a grandparent holds a special love
For the child their child has had.
And, to lose what they hold dear...
Leaves them heartbroken and sad.

Their legacy is their grandchildren...
So how can they learn to survive?
Will the dreams of their tomorrows
Somehow be kept alive?

Yes, a grandparent is a survivor...
And life has taught them how to be.
For their wisdom, courage & love
Is carried from them... to You & me.

Author Kaye Des'Ormeaux
All rights reserved.

Dedicated to each grandparent that has lost a grandchild.
It is illegal to take or use a copyright
poem or work without original authors permission.
The Rocking Chair
Grandparents all over the world
have a famous rocking chair.
One that rocks the hurt away...
One where love is declared.

Rocking the hours of a day away,
within a grandparent's arms.
A child can feel the love emitted....
as they are secure from all harm.

There are times when a rocking chair
can feel the pain of a grandparent.
The loss of a precious grandchild...
Oh the ache for hours never spent!

Yes, years of love for a grandchild
will never be stolen or broken.
Should death come between them...
. The rocking chair holds words unspoken.

So in honor of every grandparent
No matter where you are...
The memory of you & your rocking chair
shines brighter than any star!

Copyright Kaye Des'Ormeaux
All rights reserved.

Dedicated to the love shared with our grandparents.

My Parents Are Survivors
My Mom Is A Survivor Home
My Dad Is A Survivor Home

Message Board
Sign Our Guestbook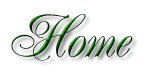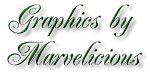 Changes last made on: Tue Jun 30, 2009
All images and content on this web site are copyrighted by My Mom Is A Survivor and may not be reproduced. This web site was created & designed by Marvel Creations, ©1996-2009 which began May 28, 1996.