Fourth of July Salads

Macaroni Salad
2 hard boiled eggs, chopped
1 - 6 oz can of solid white tuna, chopped
1/2 lb. elbows cooked
Approx.2 tablespoons mayonaise
spices I use:
Cajun Spice
Salt/Pepper
1/2 Tsp dry mustard

Mix all together, and garnish with a little paprika for color. Since the cajun spice is a bit hot, I only use a little bit, and if anyone wants more, they can add it. Sometimes I substitute Swansons canned chicken for the tuna.
Submitted by Patricia Mack
Japanese Chicken Salad
6 chicken breast halves pre-grilled
1 head of lettuce
1 cup almonds
1/3 cup poppy seeds
1 lg. Can chow mein noodles
Mandarin oranges

Dressing
2 cups Wesson Oil
3 tbsp. Sugar
2 tsp salt
2 tbsp. Red Vinegar
1 tsp Accent seasoning


Serve over salad just before serving

Submitted by Sonya Marvel
Potato Salad
6 Hard Boiled Eggs chopped
10-15 med sized potatoes peeled & cooked
1 med sized onion
3 Dill Pickles chopped
About a half a jar of Miracle Whip or Mayonnaise.
2 1/2 tbsp of table mustard
1 tsp of salt
1 tsp of pepper

Mix all together, garnish with paprika and let chill for a good 2 hours.

Submitted by Beckie Clymo
Potato Salad
Boil 5 pounds of potatoes, cool, peal, add 1 doz boiled eggs, chopped-up, 1 Tbs. of vinegar, 1 pinch of seasoned salt, garlic, Italian seasonings, chives, garlic salt, celery seed, and oregano. Add 1 lg. bottle of mayonaise to it. Add 1 bag of celery, chopped up, mix together, add some paprika, on the top with some egg slices to garnish it.
By Linda Morton, gypsy, Heather's Mom
Potato Salad
8 medium white pototoes
1/2 cup minced onion
1 cup dijonaise
1 sm jar marinade Artichoke Hearts
1 jar green olives w/pimientos
8 chopped/boiled eggs
Salt
Pepper
Celery Salt
Pinch of Sugar

Peel and dice 8 medium size white potatoes uniformly. Slow cook till easily pierced with fork, but still firm. Rinse immediately with cold water so they don't continue to cook (Don't want them mushy.) In separate (large) bowl mix: 1/2 cup minced onion, 1 cup dijonaise (or mix mayonaise and brown mustard) 1 small jar of marinade artichoke hearts finely chopped, using about half the juice from the jar. Drain and dice small jar of green olives with pimientos. 8 chopped/boiled eggs. 6-7 peeled and finely chopped dill pickles. Stir mixture and season to taste (salt, pepper, celery salt, pinch of sugar,etc.) Then add the potatoes, stirring in carefully. Cover and chill for several hours, periodically turning the entire mixture without mushing the potatoes.
*Note - the volume of 'sauce' will depend on how moist you like your potato salad. This takes a little experimenting.
By Jeanne Pitts
Arlene's Famous Bean Salad
1 can light red kidney beans
1 can dark red kidney beans
1 can black beans
1 can garbonzo beans (chick peas)
1 can corn
1 jar salsa

Drain and rinse beans and corn. Pour together with the salsa into a large bowl. Best if it sits over night. Serve cold or hot with tortilla chips for dipping. Can add a dollop of sour cream on top for "decoration" and/or sliced olives.

Submitted by Arlene Jacobs
Oriental Salad
1 pkg. cole slaw mix
Ramen noodles - any flavor
1 small pkg. almonds
5 green onions
1 tbs. butter/margarine
1/2 C. sunflower seeds
/2 C. olive oil
2 tbs. wine vinegar
2 tbs. sugar

Brown almonds in butter and set aside to cool. In bowl mix together cole slaw mix, broken ramen noodles, onion, and sunflower seeds. In a separate bowl mix oil, vinegar, sugar, and seasoning mix from the ramen noodles package. Refrigerate until ready to serve. Toss with salad mix just prior to serving. (becomes soggy if done too far in advance). Sprinkle almonds on top.

Submitted by Deb Alleman
Snicker Apple Salad
1 snicker bar (per apple)
Tub Cool Whip

Core and dice your apples to bite size pieces. Dice up Snicker bars to bite size pieces. Fold in Cool whip to just cover apples and snicker bars. Chill and serve. This is fast, easy and a kid pleaser.
Submitted by Niki - MyAngelRoo@aol.com
Ginny's Tomato Salad
Cut up 10- 20 or more fresh plum tomatoes. Dice a ripe mango(s) - it depends on how many tomatoes you use. Dice small pieces a small mild onion. Add one or two cut up kiwi - for color. Toss at the last minute with your favorite Italian salad dressing- don't use too much.
Submitted by Ginny - Tomgineric@aol.com
Ginny's Slaw Salad
Use package slaw - I use two. Drain a medium can of diced pineapple, or use fresh. Drain a can of mandarin oranges. Cut up red or green seedless grapes. Cut up apple(s) and soak in the pineapple juice so it does not turn brown. Dice celery. Add chopped nuts, - your favorite. Toss all of this. Fold in one jar of Slaw dressing. Drain dressing off salad right before you serve, if you end up with too much liquid. You can make this several hours, or the night before.
Submitted by Ginny - Tomgineric@aol.com
Strawberry-Chicken Salad
Strawberry Smoothies Dressing

1/4 lb frozen strawberries
2 tbsp orange juice
2 cups ice cubes
1 tbsp each chopped shallot
1 small ripe bananas
Low fat mayonnaise
1/2 cup each low-fat vanilla yogurt
2 tsp rice vinegar and water
1/2 tsp grated fresh gingerroot
2 tbsp strawberry syrup.
1/4 tsp each salt and pepper
1 tbsp chopped fresh mint
In blender, puree all ingredients.
*Makes 4 1/2 cups. 4 servings

Salad
1/2 lb smoked chicked breast, (skin remove, cut into chunks)
1 cup thin sticks jicama or Granny Smith apple
1 kiwi fruit, peeled, halved lengthwise, sliced
1 (5 oz) bag Asian salad mix
1/4 cup chopped toasted almonds.
Slice 1/2 cup strawberries for dressing; quarter remaining strawberries to use in salad.
Dressing: In blender, puree sliced berries and remain dressing ingredients, except mint. Pour into bowls; add mint.
Salad; Add quarter strawberries and remaining ingredients, except almonds, to dressing; toss to coat. Distribute among 4 serving plates, Sprinkle with almonds.
Makes 4 servings. per seving 128 calories,
1 g protein, 15 carbohydrate, 4 g fat, f g fiber,
32 mg cholesterol, 913 mg sodium.

Submitted by Maggie

[ Salads ] [ Main Dishes ] [ Desserts ] [ Cookout Main Page ]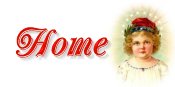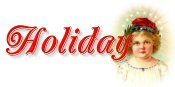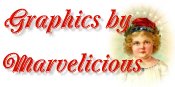 ---
All images and content on this web site are ©1996-2009 My Parents Are Survivors. This web site was created & designed by Marvel Creations©2006-2009, which began May 28, 1996.



Changes last made on: Thu Jul 16, 2009