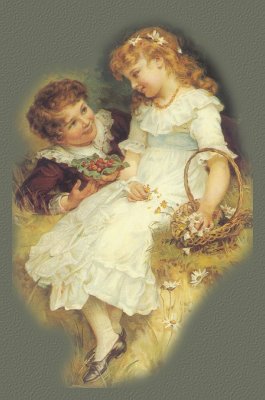 Inspirational Poetry
Footprints In The Sand
One night a man had a dream. He dreamed he was walking along the beach with the Lord.

Across the sky flashed scenes from his life. For each scene, he noticed two sets of footprints in the sand; one belonging to him, and the other to the Lord.

When the last scene of his life flashed before him, he looked back at the footprints in the sand. He noticed that many times along the path of his life there was only one set of footprints. He also noticed that it happened at the very lowest and saddest times of his life.

This really bothered him and he questioned the Lord about it. "Lord, You said that once I decided to follow You, You would walk with me all the way. But I have noticed that during the most troublesome times of my life there is only one set of footprints. I don't understand why when I needed You most You would leave me."

The Lord replied, "My precious, precious child, I love you and I would never leave you. During your times of trial and suffering when you see only one set of footprints it is then that I carried you."


Author Carolyn Joyce Carty ©1963


The New Footprints
Author Unknown

Now imagine you and the Lord Jesus are walking along the beach together.
For much of the way the Lord's footprints go along steadily,
consistently, rarely varying in the pace.
But your prints are in a disorganized stream of zig zags, starts, stops,
turnarounds, circles, departures, and returns.
For much of the way it seems to go like this.

But gradually, your footprints come in line with the Lord's;
soon paralleling His consistently.
You and Jesus are walking as true friends.
This seems perfect, but then an interesting thing happens;
your footprints that once etched the sand next to the Master's are now
walking precisely in His steps.

Inside His large footprints is the smaller "sandprint," safely enclosed.
You and Jesus are becoming one; this goes on for many miles.
But gradually you notice another change.
The footprints inside the larger footprints seem to grow larger.
Eventually it disappears altogether.
There is only one set of footprints.
They have become one; again this goes on for a long time.

But then something awful happens.
The second set of footprints is back.
This time it seems even worse than before.
Zig zags all over the place.
Stop... start.... Deep gashes in the sand.
A veritable mess of prints.
You're amazed and shocked.
But this is the end of your dream.

Now you speak, "Lord, I understand the first scene with the zig zags,
fits, starts, and so on.
I was a new Christian, just learning.
But You walked on through the storm and helped me learn to walk with You."

"That is correct," replied the Lord.

"Then, when the smaller footprints were inside of Yours,
I was actually learning to walk in Your steps.
I followed You very closely."

"Very good. You have understood everything so far."

Then the smaller footprints grew and eventually filled in with Yours.
I suppose that I was actually growing so much that I was becoming
more like You in every way."

"Precisely."

"But this is my question, Lord. Was there a regression of something?
The footprints went back to two, and this time it was worse than the first."

The Lord smiles, then laughs. "You didn't know?" He says.
"That was when we danced."



Remembering
Go ahead and mention my child
The one that died,
You know
Don't worry about hurting me further
The depth of my pain doesn't show.

Don't worry about making me cry
I'm already crying inside
Help me to heal by releasing
The tears that I try to hide.

I'm hurt when you just keep silent
Pretending it doesn't exist
I'd rather you'd mention my child
Knowing that he has been missed.

You asked me how I'm doing
I say "pretty good" or "fine"
But healing is something on-going
I feel it will take a lifetime.

By Elizabeth Dent

Hollow Branch

Barry Blust
Used With Permission

Sorrow slices deep into our hearts,
Leaving caves to fill with joy.
As the hollowed branch becomes the flute of our exaltations,
It is the depth of our sorrow which becomes the source of our greatest joy.

Joy lives while sorrow sleeps,
Sorrow rules while joy is imprisoned,
And they walk with us constant companions...
And shall accompany us beyond this flesh.

Sometimes when we sit alone,
Perhaps to watch the stars,
A welling pours from deep within
That comes from sorrow's home.

And I can wonder if at times like these,
If sorrow fills our eyes with tears
That it might view eternities glow.
May you be blessed in sorrow and joy,



How Do You Live Your Dash?
The Dash
I read of a man who stood to speak
At the funeral of a friend.
He referred to the dates on her tombstone
From the beginning....to the end.

He noted that first came her date of birth
And spoke the following date with tears,
But he said what mattered most of all
Was the dash between those years. (1934 - 1998)

For that dash represents all the time
That she spent alive on earth...
And now only those who loved her
Know what that little line is worth.

For it matters not, how much we own;
The cars.. the house.. the cash,
What matters is how we live and love
And how we spend our dash.

So think about this long and hard...
Are there things you'd like to change?
For you never know how much time is left,
You could be at dash mid-range.

If we could just slow down enough
To consider what's true and real,
And always try to understand
The way other people feel.

And be less quick to anger,
And show appreciation more
And love the people in our lives
Like we've never loved before.

If we treat each other with respect,
And more often wear a smile...
Remembering that this special dash
Might only last a little while.

So, when your eulogy is being read
With your life's actions to rehash....
Would you be proud of the things they say
About how you spent your dash?

By Linda Ellis © 1998


If I Could Catch A Rainbow
Author Unknown

If I could catch a rainbow
I would do it just for you
And share with you its beauty
On the days you're feeling blue.

If I could build a mountain
You could call your very own
A place to find serenity
A place to be alone.

If I could take your troubles
I would toss them in the sea
But all these things I'm finding
Are impossible for me.

I cannot build a mountain
Or catch a rainbow fair
But let me be what I know best
A friend that's always there.

I Asked The Lord To Bless You

By Martha White ©1996

I asked the Lord to bless you
As I prayed for you today
To guide you and protect you
As you go along your way....
His love is always with you
His promises are true,
And when we give Him all our cares
You know He will see us through
So when the road you're traveling on
Seems difficult at best
Just remember I'm here praying
And God will do the rest.

Judge Gently

Pray don't find fault with the man
who limps or stumbles along the road
Unless you have worn the shoes he wears,
or struggled beneath his load.

There may be tacks in his shoes that hurt,
though hidden away from view,
Or the burden he bears...placed on your back,
might cause you to stumble too.

Don't sneer at the man who's down today,
unless you have felt the blow
That caused his fall or felt the shame
that only the fallen know.

You may be strong, but still the blows
that were his...if dealt to you,
In the selfsame way at the selfsame time
might cause you to stagger too.

Don't be too harsh with the man who sins
or pelt him with word or stone
Unless you are sure...yea doubly sure
that you have no sins of your own...

For you know...perhaps if the tempters
voice should whisper... as softly to you
As it did to him...when he went astray
could cause you to falter too.

~Author Unknown~



May You Always Feel Loved
Writer Unknown

May you find serenity and tranquility in a world you may not always understand.

May the pain you have known and the conflict you have experienced give you the strength to walk through life facing each new situation with courage and optimism.

Always know that there are those whose love and understanding will always be there, even when you feel most alone.

May you discover enough goodness in others to believe in a world of peace.

May a kind word, a reassuring touch, a warm smile be yours every day of your life, and may you give these gifts as well as receive them.

Remember the sunshine when the storm seems unending.

Teach love to those who know hate, and let that love embrace you as you go into the world.

May the teaching of those you admire become part of you, so that you may call upon them.

Remember, those whose lives you have touched and who have touched yours are always a part of you, even if the encounters were less than you would have wished.

It is the content of the encounter that is more important than its' form.

May you not become too concerned with material matters, but instead place immeasurable value on the goodness in your heart.

Find time in each day to see the beauty and love in the world around you.

Realize that each person has limitless abilities, but each of us is different in our own way.

What you may feel you lack in one regard may be more than compensated for in another.

What you feel you lack in the present may become one of your strengths in the future.

May you see your future as one filled with promise and possibility.

Learn to view everything as a worthwhile experience.

May you find enough inner strength to determine your own worth by yourself, and not be dependent on another's judgments of your accomplishments.

May you always feel loved.

Untitled
By Clay Harrison
Often in times of trouble
we don't know what to say,
So we choose to say nothing,
and sometimes run away.
When friends are really hurting,
we don't know what to do,
So we offer weak excuses
or say we're hurting too.
It really doesn't matter
what kind of gift we bring;
We only need to be there
if we don't bring a thing.
It truly is amazing
what a hug can do,
When heartache numbs the senses,
and friends depend on you.
There's comfort just in knowing
that you are not alone,
When tears are overflowing,
and hearts are cold as stone.
It's the loving prayers of others
that balance our accounts,
For when we measure love,
it's still the thought that counts.

When God Made Moms
By Erma Bombeck
When the good Lord was creating mothers!!!!!
He was into His sixth day of "overtime when the angel appeared and said,
"You're doing a lot of fiddling around on this one."
AND THE LORD SAID....."Have you read the specs on this order?
She has to be completely washable, but not plastic.
Have 180 moveable parts... all replaceable.
Run on black coffee and leftovers.
Have a lap that disappears when she stands up, a kiss that can cure anything from a broken leg to a disappointed love affair, and six pairs of hands."
And the angel shook her head slowly and said, "Six pairs of hands...no way."
"It is not the hands that are causing me problems," said the Lord,
"It's the three pairs of eyes that mothers have to have."
"That's on the standard model?" asked the angel.
THE LORD NODDED....One pair that sees through closed doors when she asks
"What are you kids doing in there?" when she already knows.
Another here in the back of her head that sees what she shouldn't, but what she
has to know; and of course the ones here in front that can look at a child when
he goofs up and say, "I understand and I love you", without so much as uttering a word."
"Lord", said the angel touching his sleeve gently, "go to bed, tomorrow...."
"I can't", said the Lord, "I'm so close to creating something so close to myself.
Already I have one who heals herself when she is sick....can feed a family of
six on one pound of hamburger, and can get a nine year old to stand under a shower."
The angel circled the model of a mother very slowly.
"It's too soft", she sighed.
"But tough!" said the Lord excitedly.
You cannot imagine what this mother can do or endure."
"Can it think?"
"Not only can it think, but it can reason and compromise", said the Creator.
Finally the angel bent over and ran her finger across the cheek.
"There's a leak", she pronounced.
"I told you, you were trying to put too much into this model."
"It's not a leak", said the Lord. "It's a tear".
"What's it for?"
"It's for joy, sadness, disappointment, pain, loneliness and pride."
"You're a genius", said the angel.
THE LORD LOOKED SOMBER..... "BUT I DIDN'T PUT IT THERE".

[ My Parents Are Survivors | My Mom Is A Survivor ]
[ My Dad Is A Survivor | My Grandparents Are Survivors ]
[ Bookstore ]



---
Copyright ©1996-2009 Marvel Creations. All Rights Reserved. All matching images and content of this website are ©Marvel Creations and may not be reproduced. This web site was created and designed by Marvel Creations 1996-2009 which began May 29, 1996. These graphics are for the "exclusive" use of My Mom Is A Survivor. Please do not take! Thank you!

Changes last made on: Fri Jul 17, 2004