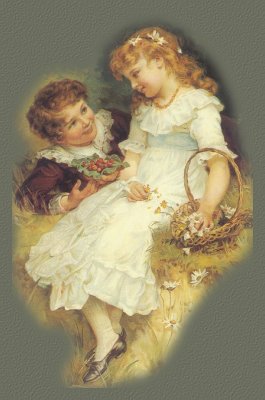 Grief
The After Loss Credo
By Barbara Hills LesStrang

I need to talk about my loss.
I may often need to tell you what happened-
or to ask you WHY it happened.
Each time I discuss my loss, I am helping
myself face the reality of the death of my loved one.

I need to know that you care about me.
I need to feel your touch, your hugs.
I need you just to be WITH me.
(And I need to be with you.)
I need to know you believe in me and in my
ability to get through my grief in my own
way. (And in my own time.)

Please don't judge me now-
or think that I'm behaving strangely.
Remember I'm grieving.
I may even be in shock.
I may feel afraid. I may feel deep rage.
I may even feel guilty. But above all, I hurt.
I'm experiencing a pain unlike any
I've ever felt before.

Don't worry if you think I'm getting better
and then suddenly I seem to slip backward.
Grief makes me behave this way at times.
And please don't tell me you 'know how I
feel', or that it's 'time for me to get on with my
life'. (I am probably already saying this to myself.)
What I need now is time to grieve and to recover.

Most of all, thank you for being my friend.
Thank you for your patience.
Thank you for caring.
Thank you for helping, for understanding.
Thank you for praying for me.
And remember, in the days or years ahead,
after your loss - when you need me
as I have needed you-I will understand.
And then I will come and be with you.

The Compassionate Friends
Steven L. Channing
Winnipeg, Manitoba, Canada
The Compassionate Friends
I can tell by that look, friend, that you need to talk,
So come take my hand and let's go for a walk.
See, I'm not like the others; I won't shy away,
Because I want to hear what you've got to say.
Your child has died, and you need to beheard,
But they don't want to hear a single word.
They tell you your child's "with God," so be strong.
They say all the "right" things that somehow sound wrong.
They're just hurting for you and trying to say
They'd give anything to help take your pain away.
But they're struggling with feelings they can't understand,
So forgive them for not offering a hand.

I'll walk in your shoes for more than a mile.
I'll wait while you cry and be glad if you smile.
I won't criticize you or judge you or scorn,
I'll just stay and listen 'til your night turns to morn.
Yes, the journey is hard and unbearably long,
And I know that you think that you're not quite that strong.
So take my hand 'cause I've got time to spare,
And I know how it hurts, friend, for I have been there.
See, I owe a debt you can help me repay
For not long ago, I was helped the same way.
And I stumbled and fell thru a world so unreal,
So believe me when I say that I know how you feel.
I don't look for praise or financial gain
And I'm sure not the kind who gets joy out of pain.
I'm just a strong shoulder who will be there 'til the end.
Someone who will be your compassionate friend.

Don't Tell Me
Judi Walker
(In Memory of Shane) Copyright 1998


Please donít tell me you know how I feel,
Unless you have lost your child too,
Please donít tell me my broken heart will heal,
Because that is just not true,
Please donít tell me my son is in a better place,
Though it is true, I want him here with me,
Donít tell me someday Iíll hear his voice, see his face,
Beyond today I cannot see,
Donít tell me it is time to move on,
Because I cannot,
Donít tell me to face the fact he is gone,
Because denial is something I canít stop,
Donít tell me to be thankful for the time I had,
Because I wanted more,
Donít tell me when I am my old self you will be glad,
Iíll never be as I was before,
What you can tell me is you will be here for me,
That you will listen when I talk of my child,
You can share with me my precious memories,
You can even cry with me for a while,
And please donít hesitate to say his name,
Because it is something I long to hear everyday,
Friend please realize that I can never be the same,
But if you stand by me, you may like the new person I become someday.

Grief
By John Robert Quinn

Grief, being private, must
be borne alone,
And though I cannot share
your sorrow, still
Your anguished tears are
mingled with my own;
I walk unseen beside you--
up the hill.
I can but hope that the pain
within your breast
Will lose it's sting, your
loneliness will melt
When spring returns to meet
the yearly test,
When on the pear the first
white blow is dealt.
I shall not surfeit you
with vapid words,
Claiming to know the
answers to it all;
I only ask, so long as
darkness girds
Your world, to let these
shoulders ease the fall.

How Long Will The Pain Last?
By Martha White ©1996

How long will the pain last?" a broken hearted mourner asked me.
"All the rest of your Life." I have to answer truthfully.
We never quite forget. No matter how many years pass, we
remember. The loss of a loved one is like a major operation.
Part of us is removed, and we have a scar for the rest of our lives.
As years go by, we manage. There are things to do, people to care for,
tasks that call for full attention. But the pain is still there, not far below
the surface. We see a face that looks familiar, hear a voice that echoes,
see a photograph in someone's album, see a landscape that once we saw
together, and it seems as though a knife were in the wound again. But not
so painfully. And mixed with joy, too. Because remembering a happy
time is not all sorrow, it brings back happiness with it.
How long will the pain last?
All the rest of your life. But the things to remember is that not
only the pain will last, but the blessed memories as well. Tears
are proof of life. The more love, the more tears. If this be true,
then how could we ever ask that the pain cease altogether. For
then the memory of love would go with it.
The pain of grief is the price we pay for love.

LET GO...

To "let go" does not mean to stop caring
but that I cant care for anyone else
To "let go" is not to say you've given up all hope
but to realize you hope for the best to everything
To "let go" is to admit that you can control the question
but not the outcome
To "let go" doesn't mean saying good-bye forever
but for a moment in time
To "let go" is to remember a loved one has died
don't grieve their death but remember how they lived
To "let go" is not to give up hope
but hope for a better tomorrow
To "let go" is to realize that you were born by the will of
God only then will you ever experience the true meaning
of Love, Life and Freedom

By Melissa True

The Journey
By Karen McCombs
We struggle along, day by day, on this journey we call grief.
None of us know where to go or how to meet each day.
We stumble in the darkness, no light to show the way.
Our hearts are worn, our dreams are torn, we question our belief.

The world is strange, no longer ours, it's someone else's dream.
We try to find our way back home, but the path has ceased to be.
We need someone to find us, to light the path again.
Somewhere, up ahead, a light begins to gleam.

Someone leads us by the hand to others in the dark.
We join them with thankfulness and give to them our fears.
We find they have the very ones that brought us many tears.
So we join them on the journey and give them all our heart.

We learn we aren't alone here, the path is very deep.
So many hearts are broken, so many lives are gone.
So many find each other along the journey we are on.
And we go on together, to climb this mount so steep.

Our load seems so much lighter, the path not as long.
We reach for one another and lend a hand to all.
If one should falter and need us, we all hear the call.
We turn to the fallen one and help her to be strong.

We didn't choose this road we're on,we had no choice at all.
We'd turn back time to change it, we'd give our life for this
If we could bring our children back, and give them one more kiss
But since we can't, we'll continue on, until we hear His call.



Our Precious Brown Eyed Angel
Dedicated to the parents of Stacey Lynn Watkins
This poem was written for Wilma's brother and wife who had lost a child.
Written by Aunt Wilma
I Loved Her Too
I loved her too, but it's not within my power
To feel the depth of your loss
I loved her too, and grieve her parting
And ache so much for you
Yet often I stand helpless
Not knowing what to do
For my child is living
I've not been through the same pain as you
Aunts, Uncles, Grandparents, & Cousins
Can all testify to the loss
But though we loved her dearly
It's not the same as you
But when your arms are lonely
And the sadness filters through
May it help the ache inside you
To know I Loved Her Too!

*Untitled*
By Charlotte Eiland ©1997

I remember the time when Laughter rang throughout the sky.
Giving warmth and happiness to those who passed by.
I remember the beauty of the roses opening for all the world to see.
Bringing sweet fragrance to you and me.
I remember the innocence of the babe I held in my arms.
With a face like an angel all beauty and charm.
I remember the death that tore my world apart and brought
so much pain.
I never thought my life would be whole or normal again.
I remember loving simple things enjoying the moment for it
never comes but once.
I remember many days which have passed into months.
I remember the months as they passed into years.
Bring all things from peace to tears.
I remember the beauty of my Masters Touch.
As He unfolds mysteries for me to clutch.
I remember the day I knew that He loved me
Gave me beauty and made me free.
I remember the emptiness deep within my soul
Only his precious spirit could touch and make me whole
I remember so many things from now and then
But none so precious as living for him.
The Joy he brings with each passing day.
His power His guidance His grace, words cannot say
He's my Lord and Master, my Creator and Friend
He's my savior and I remember on him I can depend.



You Are Special
Author Unknown
Long, long ago God made a decision -
a very important decision...
one that I'm really glad He made.
He made the decision to make you.
The same hands that made the stars made you
The same hands that made the canyons made you.
The same hands that made the trees and
the moon and the sun made you.
That's why you are so special. God made you.
He made you in a very special way.
He made your eyes so they would twinkle.
He made your mouth so you could smile.
He made your laugh so you could giggle.
God made you like no one else.
If you looked all over the world - in every city in every
house - there would be no one else like you...
no one with your eyes,
no one with your mouth,
no one with your laugh.
You are very, very special.


The Elephant In The Room
By Terry Kettering

There's an elephant in the room.
It is large and squatting, so it is hard to get around it.
Yet, we squeeze by with, "How are you?" and "I'm fine"...
And a thousand other forms of trivial chatter.

We talk about the weather.
We talk about work.
We talk about everything else...
Except the elephant in the room.

We all know it is there.
We are thinking are thinking about the elephant as we talk.
It is constantly on our minds,
For you see, it is a very big elephant.
But we do not talk about the elephant in the room.

Oh, please, say her name.
Oh, please, say "Barbara" again.
Oh, please, let's talk about the elephant in the room.
For if we talk about her death,
Perhaps we can talk about her life.

Can I say "Barbara" and not have you look away?
For if I cannot, you are leaving me


Alone

In a room...

With an elephant.

[ My Parents Are Survivors | My Mom Is A Survivor ]
[ My Dad Is A Survivor | My Grandparents Are Survivors ]
[ Poetry Bookstore ]



---
Copyright ©1996-2009 Marvel Creations. All Rights Reserved. All matching images and content of this website are ©Marvel Creations and may not be reproduced. This web site was created and designed by Marvel Creations 1996-2009 which began May 29, 1996. These graphics are for the "exclusive" use of My Mom Is A Survivor. Please do not take! Thank you!

Changes last made on: Mon Jul 20, 2009