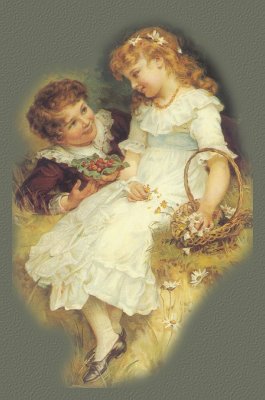 Infant Death/Miscarriages
A Letter to Mommy
Written on 3/19/98 by Erin and Quinn's mommy ...Lori
with a special verse added by Zachery's mommy... Jennifer

Dear Mommy,

Before we said our first hello,
the time had already passed.
For when you held me in your arms,
I had gone to heaven to rest.

I felt angelic tears down my cheeks,
and I watched you as you weeped.
I wish I could of changed it all,
Your tears touched my soul so deep.

But mommy when you are sad,
Please be assured I know.
For death cannot take away your love,
it will only continue to grow.

Time and distance cannot erase,
a love and a bond so deep.
There is no bond that can compare,
and in your heart I'll keep.

When you are feeling far away,
and missing me so much.
Close your eyes and feel my wings,
their soft and gentle touch.

Or at night as you sleep,
I will join you in a dream.
You will see me standing close to you,
and we'll be lost within my wings.

So my dear Mommy,
as you go from day to day.
Find comfort in the knowledge,
I am never that far away.

Angel Whispers
Lori

All Those Months
by Margery Cordukes

Your little heart beating so strongly
All those months is silent.
Your little arms and legs
Moving so vigorously are still.

Milk falling like tears from your mothers breasts
Will never nourish you.
Your eye's will never sparkle
Your little voice forever silent.

Your mother holds you in her arms,
Timidly kisses your soft, smooth cheek
Caresses your tiny fingers
And whispers your name with tears.

She dreams of holding you
Of watching you smile and grow
Her love is always with you
A love only a mother could know.

Fleeting Miracles
For Grace from Grandma with eternal love
written 9/23/99
Grace Isabella
Born Still 9/21/99 @ 37 weeks

But for the grace of God
we would miss many small splendors.
Multi-faceted crystal snowflakes,
golden rays of sunlight piercing the dawn,
many-hued rainbows shimmering in the mist.

These treasures are beautiful
and priceless beyond measure,
but all are fleeting. . .

Enjoy them now
while you can,
and cherish them in that moment.
For God, in his infinite wisdom,
bestows such perfect miracles only briefly,
then they are gone.

I gazed at you my love
and beheld tiny perfection;
another small miracle,
so briefly experienced,
yet eternally loved.

I give you back now to Him
but will hold you in my heart forever.
For truly you are
my fleeting miracle--
my precious Grace of God.


In My Arms I Hold The Promise
By Michele Maynard
In loving memory of my daughter, Stephanie April
Born and Died Thanksgiving day, 1991.

In my arms I hold the promise
My heart hungers for the next moment
My Soul cries in anticipation
It implores to no one in particular to just "let her be"
To just "let the promise be fulfilled"
I love her she is beautiful,
I cannot take my eyes off of her
She squirms within my arms and I can feel her heart beating
With such fervor
I can feel my own pulse pounding in rhythm
I want to deny
My eyes would deceive my heart if my mind would only allow
Tonight however the promise does not belong to me
Or even to the tethered wires sustaining her
they cannot contain her Soul
Her life ebbs while my sorrow flows
I only just met her today
A few moments to spend with her
to record her weight pressed against my arms,
her face that I now etch within my dreams
and to hold this promise I shall
I will make my covenant
I promise to love you
and cherish you
and to return you to God
Where my heart will always reside
I will know whenever I hear the sweet laughter of my children
This side of heavenů.
Your promise has been fulfilled.

Our Angel, Our Babies
Written by Erin and Quinn's Mommy....Lori on 9/18/98
Angel Whispers
Lori

You have been where I have been
We have walked a similar path.
The road has not been easy.
We have felt the sorrow of valleys so deep,
and the satisfaction of conquering the highest mountain.
We have stood broken and battered from our pain,
but we continue to go on and survive.
There will be new mommies and daddies who will join us,
they too will have to walk this journey called grief.
We will support and comfort them,
Laugh and cry with them.
They to will conquer the mountain and survive.
We have a bond that others who haven't felt this pain,
would or could understand.
We are Mommies and Daddies brought together by Angels.
Our Angels, Our Babies.
Babies who have taught us about love,
and have shown us our heart.
We will never be the same again,
who could be.
To experience the death of a child,
and not change.
That would mean we are unloving and unfeeling,
I know that we are more of both.

What Makes a Mother
Jennifer Wasik
In memory of Zachery Wasik
1/29/98-1/29/98

I thought of you and closed my eyes
And prayed to God today.
I asked what makes a Mother
And I know I heard him say.

A Mother has a baby
This we know is true.
But God can you be a Mother
When your baby's not with you?

Yes, you can He replied
With confidence in His voice
I give many women babies
When they leave is not their choice.

Some I send for a lifetime
And others for a day.
And some I send to feel your womb
But there's no need to stay

I just don't understand this, God
I want my baby here
He took a breath and cleared His throat
And then I saw a tear.

I wish I could show you
What your child is doing today.
If you could see your child smile
With other children and say

"We go to earth to learn our lessons
Of love and life and fear.
My Mommy loved me oh so much
I got to come straight here.
I feel so lucky to have a Mom
Who had so much love for me
I learned my lesson very quickly
My mommy set me free.

I miss my Mommy oh so much
But I visit her each day.
When she goes to sleep
On her pillow's where I lay.

I stroke her hair and kiss her cheek
And whisper in her ear.
Mommy don't be sad today
I'm your baby and I'm here."

So you see my dear sweet one
Your children are ok
Your babies are here in My home
And this is where they'll stay.

They'll wait for you with Me
Until your lesson is through.
And on the day that you come home
They'll be at the gates for you.

So now you see what makes a Mother
It's the feeling in your heart.
It's the love you had so much of
Right from the very start.

Through some on earth may not realize you are a Mother,
Until their time is done.
They'll be up here with Me one day
And you know you're the best one!

Untitled
Written by Eileen Knight Hagemeister
to her son-in-law after his baby girl was born still

It must be very difficult
To be a man in grief,
Since "men don't cry" and "men are strong"
No tears can bring relief.

It must be very difficult
To stand up to the test
And field calls and visitors
So she can get some rest.

They always ask if she's all right
And what she's going through
But seldom take his hand and ask,
"My friend, but how are you?"

He hears her crying in the night
And thinks his heart will break
And dries her tears and comforts her
But "stays strong" for her sake.

It must be very difficult
To start each day anew
And try to be so very brave ~
He lost his baby too. . .

Baby Angel Alice
By Karen O'Connor
Kaorose@cs.com

Don't let them say I wasn't born,
That something stopped my heart,
I felt each tender squeeze you gave,
I've loved you from the start.
Although my body you can't hold,
It doesn't mean I'm gone,
This world was worthy, not, of me,
God chose that I move on.
I know the pain that drowns your soul,
What you are forced to face,
You have my word, I'll fill your arms,
Someday we will embrace.
You'll hear that it was "meant to be
God doesn't make mistakes",
But that won't soften your worst blow,
Or make your hearts not ache.
I'm watching over all you do,
Another child you'll bear,
Believe me when I say to you,
That I am always there.
There'll come a time, I promise you,
When you will hold my hand,
Stroke my face and kiss my lips,
And then you'll understand.
Although I've never breathed your air,
Or gazed into your eyes,
That doesn't mean I never "was"
An angel never dies...

[ My Parents Are Survivors | My Mom Is A Survivor ]
[ My Dad Is A Survivor | My Grandparents Are Survivors ]
[ Poetry Bookstore ]



---
Copyright ©1996-2009 Marvel Creations. All Rights Reserved. All matching images and content of this website are ©Marvel Creations and may not be reproduced. This web site was created and designed by Marvel Creations 1996-2009 which began May 29, 1996. These graphics are for the "exclusive" use of My Mom Is A Survivor. Please do not take! Thank you!

Changes last made on: Mon Jul 20, 2009