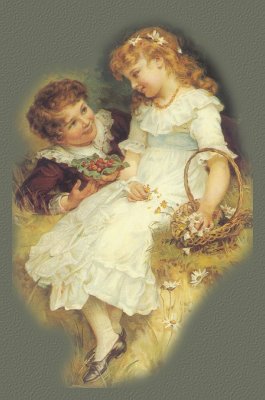 Angel Poetry
An Angels Kiss
By Peggie Bouse
We go through life so often
Not stopping to enjoy the day,
And we take each one for granted
As we travel on our way.
We never stop to measure
Anything we just might miss,
But if the wind should blow by softly
You'll feel an ANGELS KISS.
A kiss that is sent from Heaven
A kiss from up above,
A kiss that is very special
From someone that you love.
For in your pain and sorrow
An ANGELS KISS will help you through,
This kiss is very private
For it is meant for only you.
So when your hearts are heavy
And filled with tears and pain,
And no one can console you
Remember once again.....
About the ones you grieve for
Because you sadly miss
And the gentle breeze you took for granted
Was just......... "AN ANGELS KISS"

An Angel's Wings
RoRo
This was written for me and my family by a good friend of mine.
All Rights Reserved
Permission Granted by
Dee Trombetta
NJL 6-16-99

The pillowy softness,
of the clouds in the sky,
The rain bursting down,
like the tears I now cry.

Tears of joy and pain,
in one.
Your life so short,
but as bright as the sun.

Morning is the hardest,
awaking from the past.
But memories of you,
hold me steadfast.

As the day goes on,
as routinely as most.
Pictures of you,
brag and they boast.

Every morning that I wake,
and see the sunrise,
I will remember the way,
It caught your bright eyes.

Of your time here with us,
as short as it was.
One day I will not ask why,
but reply with "because".

A new star shines down,
bright in the night.
And an angel got her wings,
and took her first flight.

She will be with me forever,
and shine down on me always.
Her strength will help me,
through the rest of my days.

Angel In My Pocket
By Virginia Ellis ©1999

I am a tiny angel
I'm smaller than your thumb:
I live in people pockets
That's where I have my fun.

I don't suppose you've seen me,
I'm too tiny to detect:
Though I'm with you all the time,
I doubt we've ever met.

Before I was an Angel...
I was a fairy in a flower:
God, Himself, hand-picked me,
And gave me Angel power.

Now God has many Angels
That He trains in Angel pools:
We become His eyes, and ears, and hands
We become His special tools.

And because God is so busy,
With way too much to do;
He said that my assignment
Is to keep close watch on you.

When He tucked me in your Pocket
He blessed you with Angel care;
Then told me to never leave you,
And I vowed always to be there.

Angels Hugging Angels

Have you ever found a friend that just touches you deep inside
You feel a special bond that you simply cannot hide
You give them a piece of your heart, a view of what you are
Sometimes they live close to you, sometimes they live too far.

It really doesn't matter, you were friends from the start
Soon you realize their memory is a piece of your heart
You feel like they're an angel, placed here just for you
You are always amazed at the sweet things that they do.

You don't have to see them or talk to them every day
To know that God has sent them in His own special way
How else could you explain, this friendship and deep love
It must be an angel, sent from heaven above.

How can you love someone you've never really seen
The question you may ask, Is this just a dream?
Soon you realize, your feelings are quite sincere
Your friendship will continue year after year.

Funny when you talk you both seem to disagree
I think you're the angel and you think it is me
When you really look at it, you have to smile and say
The touching of our souls has taken place again today.

Tonight as I said my prayers, I prayed for my friend
I could not hardly wait until we talked once again
For God showed me the answer, it was really quite simple
A soul never sees a face, it would not recognize a dimple.

The feeling of love one feels for another friend
The feeling of wanting to be with each other again
Is the inner joy, that God places there
The love one feels on top of heaven's stairs.

So if you are lucky and you have found such a friend
Remember it is God, who lives deep within
It is God's wishes, to one day look to see
Angels Hugging Angels, perhaps it's you and me.

~©Joynheart~

Fluff Up The Clouds
Nana X
To Karen, Pat, Shawn and Nana.
Also the Aunts and uncles who have missed loving you.©

Call Heaven there's an Angel
That's coming home today.
Our hearts are sad and broken
Because she couldn't stay.

Fluff up the clouds and lay her
Gently in your care.
Place the tiny halo
Softly in her hair.

Our arms will never hold her
Our lips will never kiss
The velvet of her cheeks
We were not prepared for this.

In our hearts will be a tiny hole
Where always you will be.
Because we wanted you so much
Our hearts will always grieve.

How sad we had to lose you
But we know that this was best.
Sleep softly precious Angel
In Gods eternal rest.

A Letter From Heaven
By Angela Nicole Hebblethwaite ©1996

To my dearest family,
some things I'd like to say.
But first of all, to let you know, that I arrived okay.
I'm writing this from heaven. Here I dwell with God above.
Here, there's no more tears of sadness;
Here is just eternal love.

Please do not be unhappy just because I'm out of sight.
Remember that I am with you every morning, noon and night.
That day I had to leave you when my life on earth was through.
God picked me up and hugged me and He said, "I welcome you.

It's good to have you back again,
you were missed while you were gone.
As for your dearest family, They'll be here later on.
I need you here badly, you're part of my plan.
There's so much that we have to do, to help our mortal man,"

God gave me a list of things, that he wished for me to do.
And foremost on the list, was to watch and care for you.
And when you lie in bed at night the day's chores put to flight.
God and I are closest to you....in the middle of the night.

When you think of my life on earth, and all those loving years.
Because you are only human, they are bound to bring you tears.
But do not be afraid to cry: it does relieve the pain.
Remember there would be no flowers, unless there was some rain.

I wish that I could tell you all that God has planned.
If I were to tell you, you wouldn't understand.
But one thing is for certain, though my life on earth is over.
I'm closer to you now, than I ever was before.

There are many rocky roads ahead of you and many hills to climb;
But together we can do it by taking one day at a time.
It was always my philosophy and I'd like it for you too;
That as you give unto the world, the world will give to you.

If you can help somebody who's in sorrow and pain;
Then you can say to God at night......"My day was not in vain."
And now I am contented...that my life was worthwhile.
Knowing as I passed along the way I made somebody smile.

So if you meet somebody who is sad and feeling low;
Just lend a hand to pick him up, as on your way you go.
When you're walking down the street
and you've got me on your mind;
I'm walking in your footsteps only half a step behind.

And when it's time for you to go....from that body to be free.
Remember you're not going.....you're coming here to me.

Mother's Little Angel
Chuck Sullivan Copyright ©1994

There came a frantic knock at the doctor's office door,
A knock, more urgent than he had ever heard before,
"Come in, Come in," the impatient doctor said,
"Come in, Come in, before you wake the dead."
In walked a frightened little girl, a child no more than nine,
It was plain for all to see, she had troubles on her mind,
"Oh doctor, I beg you, please come with me,
My mother is surely dying, she's as sick as she can be."
"I don't make house calls, bring your mother here,"
"But she's too sick, so you must come or she will die I fear,"
The doctor, touched by her devotion, decided he would go,
She said he would be blessed, more than he could know.
She led him to her house where her mother lay in bed,
Her mother was so very sick she couldn't raise her head,
But her eyes cried out for help and help her the doctor did,
She would have died that very night had it not been for her kid.
The doctor got her fever down and she lived through the night,
And morning brought the doctor signs, that she would be all right,
The doctor said he had to leave but would return again by two,
And later he came back to check, just like he said he'd do.
The mother praised the doctor for all the things he'd done,
He told her she would have died, were it not for her little one,
"How proud you must be of your wonderful little girl,
It was her pleading that made me come, she is really quite a pearl!"
"But doctor, my daughter died over three years ago,
Is the picture on the wall of the little girl you know?"
The doctors legs went limp for the picture on the wall,
Was the same little girl for whom he'd made this call.
The doctor stood motionless, for quite a little while,
And then his solemn face, was broken by his smile,
He was thinking of that frantic knock heard at his office door,
And of the beautiful little angel that had walked across his floor.


Somebody's Angel
By Charles David Heineke

Some say that angels come from God,
Borne here on wings snow white,
To touch some human being's life
While on their heavenly flight.

That may be true, for so it seems
To happen, now and then.
Some heavenly being reaches down
To touch the hearts of men.

But there's another kind of gift
That comes from God to men.
It happens when a human heart
Is filled with love again.

And this can happen any time,
On any given day,
If human hearts will hear Love's call
And let Love have its way.

But human hearts are often shy,
And fear what men would say.
They also fail to see how Love
Could use them in this way.

And so they miss the chance to be
Somebody's Angel when
A caring word, a thoughtful deed
Would've brought love back again.

So listen, friend, and heed Love's call
To help someone in need.
Somebody's Angel, on this day,
Just may be you or me.

[ My Parents Are Survivors | My Mom Is A Survivor ]
[ My Dad Is A Survivor | My Grandparents Are Survivors ]
[ Poetry Bookstore ]



---
Copyright ©1996-2009 Marvel Creations. All Rights Reserved. All matching images and content of this website are ©Marvel Creations and may not be reproduced. This web site was created and designed by Marvel Creations 1996-2009 which began May 29, 1996. These graphics are for the "exclusive" use of My Mom Is A Survivor. Please do not take! Thank you!

Changes last made on: Mon Jul 20, 2009