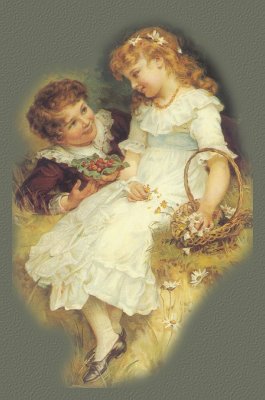 Poetry by Cindy Greever


In Loving Memory
of my Dear Daughter
Michelle Marie Greever
August 24th 1984 ~ November 5th 1993

My dear little daughter in Heaven above~
Mommy sends you all her love..
For you see, though it has been six years since you went away~
I love you more and more each and every day...
Time does not take a mother's love nor heart
And I love you as much now as I have from the start
November 5th is the day you parted this earth
And yet my dear precious little Angel for all its worth
I tell you now I hold you so very dear
You are never far, and in my heart and soul you will always be near
Until that day we are reunited for eternity
I send you my love, my dear daughter to you from me...

Love Always and Forever~
Mother Hen, Daddy Roo, Bubba and Sissa too!!

MOTHER...

Please know that I am happy and I long for your happiness too
Although your time seems long, for me its as if time never moved
And please, consider my heart, my soul, it does shine for you
As I think of the love we share, and hold for eternity too
The day I entered Heaven, I kept a part of you
And left for you a part of me, that will last your whole life through
When you join me, dear Mother, our reunion will be so dear
I'll run to you and find you, waiting for me here
Then for all eternity our Heavenly lives will ring~
With the peace and love abounding as the sweet and dear Angels sing...

September 1997
By Cindy Jo Greever

The night is calm Michelle and my mind is at rest
My heart is peaceful, I miss you at best
Peaceful indeed ~ yes I have learned much
Adjusted, somewhat, how I miss your touch!
Time is like an agent to get me through
But Lord knows how much I miss you!
Sweetest little daughter, Angel of mine
You are now in Heaven and so divine...
I will love you forever and miss you until that day
When the Lord calls me home and I come your way!
For now I am passing through this life of flesh
But Michelle I can't wait for us to forever mesh!

Fall '95, Cindy Jo
IN THE FLESH IT IS HARD..
BY THE SPIRIT IT IS WON!!

LOVE IS THE OBJECT OF THE HEART
NOT THE SUBJECT OF THE MIND~

SPIRITS


Their gentle spirits guide us
They whisper in our ear
"We love you mommy and daddy
and we're happy, oh so happy up here,
please remember, we love you so ~
we will never leave you,
we will be together always,
and our love will forever grow.."

Cindy Jo Greever, fall '95

MY DIAMOND FROM HEAVEN~

The snow covers the flowers from Heaven,
God's Kingdom came to visit again..

The diamonds glistening all over the snow,
My heart yearns for the joy of tomorrow~

Knowing I'll see my Flower, my Diamond again,
My sweet daughter, my friend...

I love you Michelle Marie~
Love Forever, Mother
January 21st 1996

My Bright Eyed Wonder~

My bright eyed wonder of green,
your smile so serene
Your hear open wide,
Nothing do you hide
From my soul~
Touched with tears,
Since the years
You have been in Heaven..

But I swear since then, and forevermore
You're bright eyed wonder, I'll eternally adore..
I love you my sweet daughter Michelle~
In God's perfect time, together we'll dwell..

Written August 24th 1997
for Michelle's 13th Birthday

I HOLD A FLOWER FOR THEE~

Today as I searched my soul for awhile
And thought of the love my heart holds for you
How you bring me flowers and sunshine
And love me so true, even when I am blue~

I wondered about life and all of the strife
How a smile can turn to a frown
How life can be so peaceful
And yet the walls can come crumbling down..

All the years of love, devotion and passion
Intertwined with anger, toil and compassion
The delightful smiles, the heartbreak of sorrow
Reflection of yesterdays and hopes for tomorrows~

In my heart where I contain it all together
I still see me and you forever
I pick a flower for you, to show my love
For eternity will love you if not here then from above~

This life may be fleeting and as with all things of this earth
I know in my heart for all it is worth
That you are my one and only desire
And my love for you will be sustained like a never ending fire

I can't promise you flowers and rainbows all the year through
But I can promise that I will always unconditionally love you
When the tides are toiling their masses of waves
And life gets as rough as the sea
Remember in my heart I will hold a flower for you
To remind you that I will always love "thee.."

Cindy Jo
November 18th 1999~

My beautiful "Angel Star"
you're not very far!
I can "see" you, I can "feel" your warmth~
In my heart!!

My precious sweet Angel Michelle Marie
The world took you from me~
But as far as my eyes can see
God has left you with me..

Deep in my heart
Where no man can touch
You are nestled so soundly
As you were from the start~

The Heavens and earth
Could never take you away
For inside my soul
You will always stay!!!

Love always,
Mommy Hen~

Written by Cindy Jo 12-21-99
Mother Forever to Michelle Marie 8-24-84 ~ 11-5-93

The Field of Love~

My love for you is written on this page
Like the lupines scattered across the field in sage~

My heart is engulfed with love for you in colors and hues
Like the beauty of the flowers so vivid and so true~

Like the painted sunset, so full and so bright
My love for you is filled with earthly delight~

Like the midnight sky when awakened at dawn
To find my love for you, like the light, has grown...

My love for you is scattered like the lupines in the field
Growing with beauty and passion upon which my love is sealed..

Summer 1999
Cindy Jo

All poems copyrighted
Mother Forever to Michelle Marie 8-24-84 ~ 11-5-93

[ My Parents Are Survivors | My Mom Is A Survivor ]
[ My Dad Is A Survivor | My Grandparents Are Survivors ]
[ Bookstore ]



---
Copyright ©1996-2009 Marvel Creations. All Rights Reserved. All matching images and content of this website are ©Marvel Creations and may not be reproduced. This web site was created and designed by Marvel Creations 1996-2009 which began May 29, 1996. These graphics are for the "exclusive" use of My Mom Is A Survivor. Please do not take! Thank you!

Changes last made on: Mon Jul 20, 2009