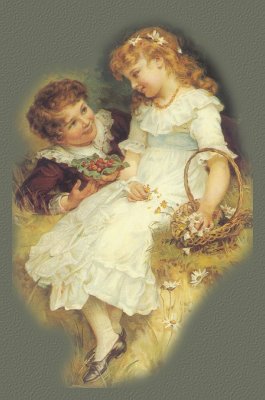 Poetry For Dads
My Dad is a Survivor
My dad is a survivor too...
which is no surprise to me.
He's always been like a lighthouse
that helps you cross a stormy sea.

But, I walk with my dad each day
to lift him when he's down.
I wipe the tears he hides from others.
He cries when no one's around.

I watch him sit up late at night,
with my picture in his hand.
He cries as he tries to grieve alone,
and wishes he could understand.

My dad is like a tower of strength.
He's the greatest of them all~!
But there's times when he needs to cry...
Please be there when he falls.

Hold his hand or pat his shoulder...
and tell him it's okay.
Be his strength when he's sad,
Help him mourn in his own way.

Now, as I watch over my precious dad
from the Heaven's up above...
I'm so proud that he's a survivor...
And, I can still feel his love~!

Written by Kaye Des'Ormeaux
October 16, 1998
Dedicated to any man who has lost his child~!
All rights reserved!
It is illegal to take or use a copyright
poem or work without original authors permission.

A Father
A father is a person who is forced to endure childbirth without an anesthetic. He growls when he feels good and laughs very loud when he is scared half-to-death. A father never feels entirely worthy of the worship in a child's eyes. He is never quite the hero his daughter thinks . . .Never quite the man his son believes him to be. And this worries him sometimes. (So he works too hard to try to smooth the rough places in the road of those of his own who will follow him.)

A father is a person who goes to war sometimes . . .and would run the other way except that war is part of his only important job in his life, (which is making the world better for his child than it has been for him.)

Fathers grow older faster than people, because they, in other wars, have to stand at the train station and wave goodbye to the uniform that climbs onboard. And, while mothers cry where it shows, fathers stand and beam . . .outside . . .and die inside.

Fathers are men who give daughters away to other men, who aren't nearly good enough, so that they can have children that are smarter than anybody's. Fathers fight dragons almost daily. They hurry away from the breakfast table, off to the arena which is sometimes called an office or a workshop. There, with callused hands, they tackle the dragon with three heads; Weariness, Works, and Monotony. And they never quite win the fight, but they never give up.

Knights in shining armor; fathers in shiny trousers: There's little difference as they march away each workday. I don't know where father goes when he dies, but I've an idea that, after a good rest, wherever it is, he won't just sit on a cloud and wait for the girl he's loved and the children she bore. He'll be busy there too . . .repairing the stars, oiling the gates, improving the streets, smoothing the way.

~Author Unknown

Children's Stones

Each stone stands --
Grey teeth of age
Each child mourned
Sorrow so deep
So deep it would swallow up
All graves

Beside them,
Mother and Father buried
Grief stilled,
Long gone
All I smell is flowering trees
And fresh grass

Now I know
How deep their grief flowed
What will I do --
Show how much I hurt?
Will I share it with strangers to come?
No.

Let my children's graves lie
In sunlight and shade
Let wind, clouds, rain
Caress the covering grass
Until I lie down to sleep, in my age,
And go to them....

By Milo Tsukroff
April 30, 1999

Men Do Cry
--Ken Faulk
Submitted by Janna Dougherty

I heard quite often "men don't cry"
Though no one ever told me why
So when I fell and skinned a knee
No one came to comfort me.

And when some bully boy at school
Would pull a prank so mean and cruel
I'd quickly learn to turn and quip,
"It doesn't hurt", and bite my lip.

So as I grew to reasoned years
I learned to stifle any tears.
Though "be a big boy" it began,
Quite soon I learned to "be a man".

And I could play that stoic role
While storm and tempest wracked my soul
No pain or setback could there be
Could wrest one single tear from me.

Then one long night I stood nearby
And helplessly watched my son die,
And quickly found to my surprise
That all that tearless talk was lies.

And still I cry and have no shame
I cannot play that "big boy" game,
And openly without remorse
I let my sorrow take it's course.

So those of you who can't abide
A man you've seen whose often cried,
Reach out to him with all your heart
As one whose life's been torn apart.

For men do cry when they can see
Their loss of immorality.
And tears will come in endless streams
When mindless fate destroys their dreams.

Untitled

In the evening, when I put the little boys to bed,
And the older children are watching
movies on the VCR in the cellar,
Then Karin puts a song on the
boom box, a tape or CD,
And I hold my little boys,
Sam and smaller Danny.

Sammy gives me a smile,
pure joy of seeing Daddy put him to bed
(The kind of smile politicians fake to win votes)
And then he lies down when I tell him.
He hugs me back when I hug
him, and settles his blond head.
But Danny cries, and I take
him in my arms.
I hold him close,
my left shoulder holds his head.
He sighs and snuggles and
slips his fingers into his mouth,
And I sit there, rocking him
and singing along with the music.

My thoughts are, -
Here's my little boy, and he feels safe in
his Daddy's arms.
My son - he needs me so.
I am the light of his life.

His mommy's important, but
there is nothing like his Dad.
I love him so! It was
our idea to please God
in having him.
Go forth and multiply,
God commanded Adam.
Can I do less than that?
Therefore I now want children.

So when I put my Danny back in his crib,
And settle him down next to his bottle,
Cover him with his blanket,
and kiss him goodnight,
My tears dry on my cheeks and my
heart feels funny in my chest,
For I love my boys so much,
And God loves me so much,
Tonight, putting my boys to bed,
I've become a little more like Him

It hurts to love, but I
too have been loved,
And my Father's arms comfort
me and soothe my tears.

By Milo Tsukroff
May 21, 1995

Thank You Daddy

You were strong
when I was weak
You talked for me
when I couldn't speak
You held me tight
when I shed my tears
And held me close
to take away my fears.

You made me laugh
when I wanted to play
You gave me strength
to get thru another day

You encouraged me
to try my best
you told me "SON
I'll do the rest."

So, thank you Daddy
for all you've done
Because of you
I knew I was Loved.

Now I've gone on
to Heaven above
I'll be smiling down on you
With undying Love.

This is dedicated to Kody Lee Harris and his Daddy, Kevin Dale Harris
Written by Kody's Grandmother
Debbie K. Weatherbee

What Makes A Dad
Author is Unknown

God took the strength of a mountain,
The majesty of a tree,
The warmth of a summer sun,
The calm of a quiet sea,
The generous soul of nature,
The comforting arm of night,
The wisdom of the ages,
The power of the eagle's flight,
The joy of a morning in spring,
The faith of a mustard seed,
The patience of eternity,
The depth of a family need,
Then God combined these qualities,
When there was nothing more to add,
He knew His masterpiece was complete,
And so, He called it ... Dad

Will You Talk To Me?

Will you talk to me?
I know you more then anyone,
I know you are holding it all in.
I hate to see you like this.

I see the pain in your eyes,
you think you hide,
I see it everyday.
The grief you think you must hide.

She was our daughter,
I feel so all alone,
the pain hurts so bad,
I know you feel it too.

You feel helpless,
you feel less a man,
you felt you should have protected her,
but God had other plans.

Please share you hurt with me,
you cannot hurt me worse then what I am.
Together we gave her life,
together we had to share her death.

Please talk to me,
I need you more then ever,
to share our pain and grief.
Maybe together there will be some small relief.

I fear for you sanity,
so closed up you are,
come to me, I know you well,
I 'll help you, and you'll help me.

Written by Veronica Kerperien-Robinson
Something I wrote to my husband Dennis

[ My Parents Are Survivors | My Mom Is A Survivor ]
[ My Dad Is A Survivor | My Grandparents Are Survivors ]
[ Poetry Bookstore ]



---
Copyright ©1996-2009 Marvel Creations. All Rights Reserved. All matching images and content of this website are © Marvel Creations and may not be reproduced. This web site was created and designed by Marvel Creations 1996-2009 which began May 29, 1996. These graphics are for the "exclusive" use of My Mom Is A Survivor. Please do not take! Thank you!

Changes last made on: Mon Jul 20, 2009