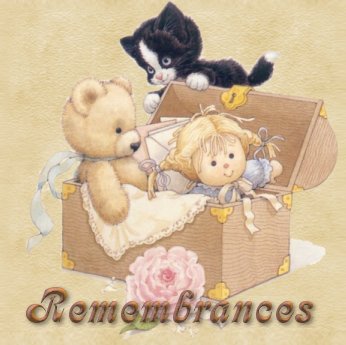 My Parents Are Survivors would like to combine our knowledge to bring you a few ideas for acknowledging your angel's birthdays and anniversaries. The loss of a child sometimes makes us wonder if we are doing the right thing when we want to do something special for them. Below you will find a some of the ideas our members have tried themselves.

Remembering
Go ahead and mention my child
The one that died,
You know
Don't worry about hurting me further
The depth of my pain doesn't show.

Don't worry about making me cry
I'm already crying inside
Help me to heal by releasing
The tears that I try to hide.

I'm hurt when you just keep silent
Pretending it doesn't exist
I'd rather you'd mention my child
Knowing that he has been missed.

You asked me how I'm doing.
I say "Pretty good" or "fine"
But healing is something on-going
I feel it will take a lifetime.

By Elizabeth Dent





Balloon Releases



Purchase helium balloons (the number to match your angel's age) to release at their graveside on their birthday or heaven date. Invite your family and friends and/or friends of your child to share their memories about your child with each other. You may also put your child's name on the balloons or place forget-me-not seeds inside of the balloons. When the balloons burst, the seeds will scatter and grow.

One member said she released balloons with Forget-Me-Not flower seeds inside them. (If the balloons burst, hopefully the Forget-Me-Not flowers will soon grow and bloom in her child's memory some where.) That year they also attached little note cards saying in Memory of her daughter with the birth and death dates. She also attached a return address label and asked the person, if found, to please send to the address. A week later she recieved one of the balloons back. A bank president in a neighboring state found her balloon in his parking space at work. He thought it was trash at first but after picking it up and seeing the note realized it was much more. He took it inside and shared it with his co-workers. He said there was not a dry eye in the house. He wanted to let her know how much she had touched him for he had just recently lost his father. She did the same thing again last year and I recieved one card back from a woman in a neighboring county. She said she was touched by it also. And the member was touched, to see how far my love for her daughter could reach and just how caring some strangers can be. Shared by Kathy Thompson.







Live Butterfly Releases



While the releasing of live butterflies is a little more expensive, it is the custom to make a wish come true, whisper it to a butterfly...for they are messengers of the Great Spirit (a Native American custom). We researched the best way to obtain butterflies. There are not any direct listing in the telephone book. We then researched on the Internet for Butterfly Farms. There are several in every state that offer this service. The butterflies are normally Monarch, which is very beautiful and run about $8.00 each.







Live White Dove Releases



Releasing of live white doves is also a little more expensive. For many centuries the dove has symbolized the Holy Spirit, peace, and the soul. A dove release can add a beautiful and soothing touch to a time of sorrow. The releasing of doves symbolizes the letting go of a loved one to return with other souls into heaven. Using a decorative basket, they must be released at least one hour prior to sunset, and they cannot be released in heavy fog or rain.

For graveside funeral services, releasing a single pure white dove symbolizes the spirit returning home. When the dove is released by a family member it can help them to bring closure to their service and their loss.

We saw one price on the Internet for doves, which runs approximately $26.00 each. Please contact contact a dove release professional for more information. Suggested by Michelle.

Below you will find a Dove professional that gives details on the procedures of Dove Releasing.



Las Vegas Doves









Memory Wreath



Make a personalized wreath with your child's favorite colors, then place their name on a piece of ribbon draped diagonally across the wreath. Display the wreath on your front door, or in your house. Shared by Sally Silagy.

Judi also shared her idea of making a wreath for your door to hang it at your angels birthday/anniversary. Juli said "I liked this idea and decided that I would make one wreach for each of my angels in a type of fabric that I could see me making an item of clothing out of. For example, Deli is such a tomboy and I know that the only way I could ever get her into a dress is if it's made of denim, so I picked a denim with little white flowers stitched all over the fabric. I also decided to make ribbons out of the same fabric for all of us (me and my family) to wear on their special days. I will continue to weat the traditional blue and pink ribbons on October 15th, the National Day to remember our angels."







Special Web Pages



If you design webpages, make a special web page for your child's birthday or heaven date anniversary.







Donations



Make a donation to a charity to help children in memory of your child. You may also donate to a charity that will help other children in ways that you feel might have helped your child.







Memory Garden



Choose a special area of your yard to create a garden in your child's memory. You may also want to think of a theme garden and plant a special tree for your child. Another theme could include planting a rose tree on every birthday. Place concrete stones with your child's name and birthdate. These may lead from your backdoor to the garden. You may also place statues of angels in your memory garden. Place a sign with the name of the garden, such as "John's Garden" or something to that effect. Place a nice bench so that you may relax in your child's garden. Working in your garden can bring serenity and a lasting place of beauty. There are many possibilities. Choose a theme that you enjoy the most.









Decorated Memory Tree



Today, while still organizing, Amandas memories and putting Christmas things away, I thought about leaving the tree up. We placed it in our family room and I began putting up some of Mandie's memories. Her braclets, hats, vacation memories, family pictures, her dolls, teddy bears, and small books that she treasured. All the wonderful things that Amanda and her family treasure. I thought we would keep it up all year round and change some things, according to the season. Hope this helps. I even put her teething ring on it. Submitted by Janet Field.







Graveside Candlelight Service



Invite your family and friends to hold a graveside candlelight service in your child's memory. Let each person speak about the wonderful memories they have about your child. You can even get creative and make the candles in memory of your child.

Juli also submitted an idea from Deb Hill. Get a large candle that will last for a few hours and light it on the days that your angel should be a part of, like another one of your children's birthdays. It can be your quiet way of making your angel a part of the day. Best of all, because so many people enjoy candles and they are portable, you can take your candle with you when you are going to someone elses house for some sort of event (like your parents wedding anniversary) and still have your angel be a part of it. All you would need to do is discuss it with the person whose home you will be attending. If you don't want to, you don't have to mention the reason for the candle to anyone else, and, in all reality, no one would even think to ask why a candle is burning so you don't have to explain yourself.







Memory Quilt



There are a lot of our children's clothing that we just can not part with. Use your child's clothing to make a memory quilt. One of our past craft projects explains in detail how to make a beautiful memory quilt. Looking at each square of clothing can bring back another memory of the happiest moments in your life. Please click on the website below for more details.



Quilt Of Memories









Memory Pillows



For our children who had a lot of sweaters, etc., make pillows out of your child's sweaters in remembrance. Give each one to those who were very special to her. Put some kind of heart on the back of it saying "In Memory of...". For the teens who had a lot of jeans, you can make a bed size quilt out of them. Shared by Karen.

Another Memory Pillow: These are easy and inexpensive and make great gifts to the family. Decide what size pillow you want and buy your material. I chose a western style print for the back. For the front you will need a light shade like off white, light tan, etc. Cotton is best. Pick out photos of your child and arrange them on the pillow to know how you want them placed. Scan your photos into the computer, size and touch up. Then print off onto transfer paper. Following the transfer instructions, iron them onto the light piece of material. Sew your pillow together leaving 3" on one side open. Stuff the pillow with any craft stuffing. This can be found at any hobby store. Sew together the 3" space. Use your imagination. Make a small heart or square, fill with potpourri and hang with a ribbon. The pillow front can also be done with a quilt pattern. Embroidery or cross-stitch your child's name, etc. Shared by Mary Ann Jackson







Angel Recipes



A while ago, Jo Ann Taylor submitted a wonderful idea. For those who enjoy cooking, you can create a special recipe for your child and name the recipe in your child's memory. We made a web site to show some of the artistic members how to make special recipe cards to include with gifts. Please see the web site below.



Our Angels's Recipes









Memory Scrapbooking



If you have lots of photos of your child, what a better way to spend your time than Scrapbooking! The memory book is a creative way for you to preserve your child's history using their photos. This is a project the entire family can participate in while at the same time each family member will be able to get their creative juices flowing. Each will have your own special style for their scrapbook page/s/. Materials can be purchased at stores such as Michaels, JoAnn's Fabrics, and other similar places. Below are links I have located that will show you the basics.



Creative Scrapbooking
Computer Scrapbooking









Memory Table Centerpiece



Make an angel candle holder that holds a special candle by your child's photo and have a special thick pot (like a earthenware urn) that holds an oasis and a thick candle. Place fresh or silk flowers around it. You can vary the colour of the candle if possible and each meal time light the candle. You can keep the pot as your centrepiece on your dining table, thereby having your child always with you at meal times. Suggestion from Christine Stansfield.







Acrylic Nails



If you have acrylic nails, you can have them air brushed with a variety of designs. Juli submitted the idea to have her nail person do something special for her to remember her children. One of her favorite designs is a midnight blue background with two doves flying above clouds. She had this done for her friend to symbolize two spirits peacefully flying off into the night.

Thank you, Juli.



Links
Making It Through The Holidays
MPAS Memory Crafts
---
Copyright©1996-2009 Marvel Creations. All Rights Reserved. All matching graphic sets and content of this website are ©Marvel Creations and may not be reproduced. The plaid background is compliments of PJ Treasures. This web site was created and designed by Marvel Creations 1996-2009 which began May 29, 1996. These graphics are for the "exclusive" use of My Mom Is A Survivor. Please do not take! Thank you!



Changes last made on: Thu Jul 16, 2009