Fourth of July Desserts

The All American Dessert
4 cups boiling water
1 pkg (8 serving Jello-O Brand, red flavor)
1 pkg (8 serving Jello-O Brand, Berry Blue flavor)
2 cups cold water
1 tub (8 oz) Cool Whip
4 cups Entenmann's All Butter Pound Loaf cubes
2 cups sliced strawberries

Stir 2 cups boiling water into each flavor of gelatin in separate bowls 2 min. or until completely dissolved. Stir 1 cup cold water into each bowl. Pour into separate 13" x 9" pans. Refrigerate at least 3 hours or until firm. Cut into 1/2' cubes.
Layer gelatin cubes, whipped topping, cake and strawberries in 3-qt serving bowl . Garnish with remaining whipped topping and Jell-O Star Jigglers (Optional) Refrigerate at least 1 hour or until ready to serve.
Serves 12-16.
Submitted by Sonya Marvel
Chocolate Éclair Dessert
Step One:
2 small boxes instant French
1 (8oz.) Cool Whip
Vanilla pudding
3 cup milk
1 box graham crackers
Line a 9 x 13 buttered pan with graham crackers. Mix pudding and milk until thick. Add Cool Whip and blend. Spread half of pudding mixture over crackers; cover with another layer of crackers. Spread remaining pudding mixture and top with another layer of crackers.
Step Two:
3 Tbsp. soft butter
1 tsp. vanilla
2 tsp. corn syrup
1 1/2 c. powdered sugar
2 squares bitter chocolate
3 Tbsp. milk
Let butter come to room temperature. Melt chocolate and let cool to room temperature. Combine all ingredients and mix well. Spread frosting over layer of crackers and refrigerate overnight, covered.
Submitted by Connie Young
No Name Dessert
Mix
1 1/2 C. flour
3/4 C. butter
1/2 C. chopped nuts

Press in a large cake pan - bake 15 min. at 350 and cool

Mix
8 oz. pkg. cream cheese
1 C. powdered sugar
1 C. cool whip

Spread mixture over the crust

Prepare
2 pkg. of instant pudding (your choice of flavor)
3 C. milk

I use regular pudding made in the microwave and let it cool.
Spread pudding over the cream cheese layer
Top with the remaining cool whip and if desired top with toasted coconut.


Submitted by Deb Alleman
Mother's Homemade Ice Cream
Beat 4 eggs lightly. Add 1 2/3 cup sugar, beat till foamy. Add 2 cups whipping cream, 4 cups milk, and 1 can Eagle Brand milk. (and if you want it really vanilla, add 2 teaspoons vanilla flavoring) Fill churn. Layer with crushed ice, and rock salt....till firm and set....
Loretta Passmore
Griffin, Ga.
Submitted by storm980@earthlink.net
Kiera's Favorite Pound Cake
3 cups flour
2 cups sugar
1 teaspoon baking soda
1 teaspoon salt
1 teaspoon cinnamon
3 eggs
1 8oz. can of crushed pineapple (drained)
1 cup chopped pecans or walnuts
1 1/2 cups of cooking oil
1 teaspoon vanilla
2 cups mashed bananas

Preheat oven 350...grease and flour a bundt or tube pan. Mix all dry ingredients in a large bowl. Make a well in the center and add your eggs, pineapple, nuts, oil, vanilla, and your bananas. Mix (this should only take a few stirs, do not over mix). Pour into baking pan. Bake for 75 minutes or until toothpick inserted in center comes clean. Cool for 10 to 15 minutes; turn out of pan.
Recipe Submitted by June Beasley
David's Pineapple Zucchini Muffins
1 cup salad oil
2 cups crushed pineapple
2 cups white sugar
3 cups flour
2 tsp. vanilla
1 tsp. salt
3 eggs
2 tsp baking soda
2 cups zucchini, shredded
1 cup raisins
1 1/2 tsp cinnamon

Combine eggs, oil, sugar and vanilla. Add zucchini and pineapple. Combine dry ingredients. Mix to blend. Bake in 350 degree oven. for approximately 20 min.
Submitted by Karen Stamper
Flag Cake
2 pints of strawberries
1 recipe of your favorite white or yellow cake
1 1/3 Cup of blueberries
1 tub of whipped topping
Mix up and bake your favorite cake mix or recipe. Let cool.
Slice 1 cup of strawberries, set aside. Halve remaining
strawberries, set aside.
Top cake (in pan) with 1 cup sliced strawberries, 1 cup
blueberries and all of the whipped topping. Arrange
remaining strawberry halves and blueberries on whipped
topping to create a flag design. Refrigerate until ready to serve.
Serves 12
This recipe from Fabulous Foods

[ Salads ] [ Main Dishes ] [ Desserts ] [ Cookout Main Page ]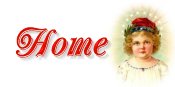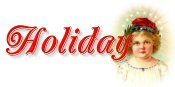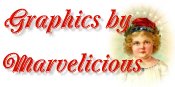 ---
All images and content on this web site are ©1996-2009 My Parents Are Survivors. This web site was created & designed by Marvel Creations©2006-2009, which began May 28, 1996.



Changes last made on: Thu Jul 16, 2004