Fourth of July Main Dishes

Barbecue Hash
3lb beef roast
2lb pork roast
3 medium onions
5 large potatoes

Remove as much fat and membrane from meat as possible. Cut into medium size chunks. Place in large boiler, cover with water and cook until done. After meat cools, shred and clean it by hand until it is very fine in texture. Peel potatoes. Boil potatoes and chopped onion in the meat broth. Take potatoes out, mash them and add back to broth. Mix meat back into broth and add water as needed to thin. Season to taste with: salt pepper Worchestershire sauce* Red Devil hot sauce Barbecue sauce*(tomato based in this one) Mustard. Ketchup* *these are the ones you will use in the largest amounts. Add seasonings gradually and taste often to get the right mix.
This is a recipe handed down for generations in my family. My dad and his before him, used to make and sell this hash every 4th of July. It's one of those recipes that you have to make often enough to get it just right. But BOY is it Good!
Makes About a Gallon
Submitted by Karen McCombs
Bar-B-Que Chicken Wings
1 LB chicken
Or use cut up chicken
1 teaspoon salt
1/3 cup vinegar
1/2 cup brown sugar
1 teaspoon dry mustard
1 lg can crushed pineapple
3/4 cup catsup
1 Tbsp Soy Sauce

Roll chicken in flour and brown in oil. Mix all other ingredients and pour on chicken and simmer until done. Serve hot or cold!
Submitted by Linda Mayor
BBQ Ribs
Your choice of lean ribs; beef, pork, bone in or not. In large pot, cover with beer, add garlic cloves (to your preferred taste) and simmer for about an hour. Drain off the beer, then marinade in your favorite barbeque sauce. (I prefer the hickory smoke with some Louisiana hot sauce added.) Then put on the grill for about 1/2 hour, turning often and brushing with more barbeque sauce as needed.
By Jeanne Pitts
Deviled Eggs With A Twist
For a dozen eggs, add a tablespoon or so of mayonnaise, salt, pepper, garlic powder to taste and the secret ingredient, Picante Sauce. I use Pace brand, mild. Add enough to hold egg yolks together, they will turn a pretty pink color and every one will want to know what you have in them. gives them a nice Zing.
Submitted by Rosemarie Kellar
Cajun Style Dirty Rice
1-1 1/2 lbs ground chuck
1 medium onion chopped
1/2 bell pepper chopped
2 tbsp minced garlic
1-2 jalapeno peppers chopped
4 tsp cayenne pepper
salt & pepper to taste
2 cups raw rice (preferably Louisiana grown rice) (lol)
2 2/3 cups water
Cooking oil....just enough to keep meat from sticking.
4 tbsp of dried parsley

Directions: *** All dishes cooked Cajun style need a dutch oven....or aka Black iron pot!!!
Put the ground chuck, the onions, & bell pepper into black iron pot & brown. Cook this over a medium to high fire. when the meat has browned, add all the remaining ingredients EXCEPT the rice & water. Cook a few more minutes. Then, add the rice & water and stir until mixed. Let the mixture come to a boil. Then stir ONCE. Reduce heat to low or simmer & place a lid on the pot. Let it cook on low for at least 30 minutes. DO NOT remove the lid until the 30 minutes is up.
Submitted by Kaye Des'Ormeanux
Grilled Zucchini
Zucchini
Margarine
Garlic
Salt
Lemon pepper seasoning

Wash zucchini thoroughly. Slice in thin slices lengthwise. Place in iron skillet with melted margarine, garlic, salt and lemon pepper. Cover with foil and place on grill. Grill until the zucchini is tender.
Submitted by storm980@earthlink.net
Pizza Burgers
Ground beef
Mozerella cheese
Pizza sauce
Onions

Make hamburger meat into patties. Place cheese and onions between two patties and cover with pizza sauce. Cook on grill until meat is done, basting with additional pizza sauce during cooking.
Submitted by storm980@earthlink.net
Sweet 'N Sour Kielbasa
Slice 1 to 2 pkgs of kielbasa depending on party size. Fry up slices in a frying pan; drain out grease and place cooked kielbasa in a crockpot on high. Add 1 jar of kraft sweet and sour sauce per cooked package of kielbasa into the crockpot. Add 1 can of crushed pineapple per each pkg of cooked kielbasa into the crockpot. Stir together crockpot ingredients cover and let cook to a boil. Serve directly out of crockpot set to low.
Recipe submitted by Rosie Rocky Hunter
Mallarie's Favorite Corn
1/3 cup margarine or butter softened
3 tablespoons taco seasoning mix OR lemon pepper
12 ears of corn with husks

Heat coals or your gas grill. Mix butter and taco mix (or lemon pepper) carefully pull back husks of each ear of corn. Remove silks; spread butter mixture on the corn and put husks back over corn. Tie securely with piece of husk or string and grill 4 to 6 inches from medium heat for 20 to 30 minutes. Turn frequently until tender. If you don't have enough room on your grill for your meat and corn just cook corn in boiling water and serve with the butter spread.
Recipe Submitted by June Beasley

[ Salads ] [ Main Dishes ] [ Desserts ] [ Cookout Main Page ]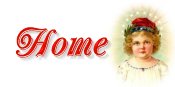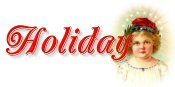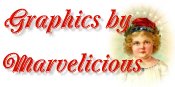 ---
All images and content on this web site are ©1996-2009 My Parents Are Survivors. This web site was created & designed by Marvel Creations©2006-2009, which began May 28, 1996.



Changes last made on: Thu Jul 16, 2009