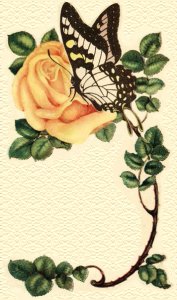 My Parents Are Survivors
Many of our members children were murdered. Not only have we had to suffer through our children's death and murder, but we have also had to go through the justice system as we know it today.

Below you will find a graphic in honor of our murdered children. Please display this on your website and provide a link back to http://mpas.tripod.com/sim1.html.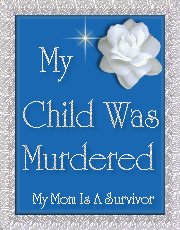 "The Undefended Victim"

For me, no gavel, hammers
The Scales were never weighted.
My Crime was that of a victim,
My life, was the price I paid.


And when my life was taken,
Why weren't my rights read?
And the Statement, "overruled"
When they pronounced me dead?


I'll never hear my rights
Nor take the witness stand,
No attorney to defend me,
My fate was in a killer's hand.


Now the courtroom's crowded
As the defendant pleads the case.
With just the glimmer of a tear,
Cold eyes on a straight face.


But oh, that I could take the stand
If they could witness my last breath,
Could they live with the terror
That I went through in death.


If they could hear my pleading cries
And see the hatred in that face,
At last, we'd know, the scales had
"Been balanced" in this case.


If I could, I'd tell the jury
Exactly how it was,
The fear and pain that I went through
Struck down without a cause.


Did the jury carefully weigh it all
As they listened to the plea?
There were no emotions, showing now,
Just the hope of going free.


The final verdict now is in
As the defendant stands in tears
If only I had done as well.....
Given ten to twenty years.


In Memory Of Stephen Scott Strouse
Murdered in Tampa, Florida May 13, 1994
You'll Never Be Forgotten. Love, Mom!


"Misty"


My name is Misty,
I am but three;
My eyes are swollen,
I cannot see.
I must not be loved
For I am punished
By cigarette burns.
I must do right,
I can't do wrong,
Or else I am locked up
All week long.
When I awake, I'm alone.
The house is dark,
My folks are gone.
Deep down inside I feel bad
For Mom and Dad.
I'm really just an expensive joke.
No more, no less ... than speed or coke.
Be quiet now! I hear a car.
My dad is back from Charlie's Bar.
I hear him curse.
My name he calls.
I squeeze myself against the wall On my bed.
It's too late.
His face is twisted into hate.
I feel the pain again and again.
Oh, Dear God! Please let it end.
My name is Misty.
I am but three.
Last night my father
Murdered me ...

~ Written by Vesessa Gibbs
In the 8th Grade! ~

"Memories Live On"

(By an Unknown Author)


We can't know why
the lily has
so brief a time to bloom
in the warmth of
sunlight's kiss upon it's face,
Before it folds its fragrance in
and bids the world good night
to rest its beauty
in a gentler place...

But we can know that nothing
that is loved is ever lost
and no one who has ever touched a heart
can really pass away,
because some beauty lingers on
in each memory of which
they've been a part.

In recognition of Victim's Right's Week we have created this site for the Victims of Violent Crimes.

Bringing Honor To Victims

National Crime Victims' Rights Week began twenty-four years ago as a local event in Philadelphia, Pennsylvania to remember crime victims. As the crime victims movement prepares for the twenty-fifth annual observance, this once local event has spread throughout the country, involving hundreds of thousands of individuals. This special week combines the desire to commemorate and honor all crime victims with the need to increase the public's awareness and support of crime victims' rights and services.

If you are reading this, chances are you have just been through a frightening experience, or know someone who has been victimized. In the days and weeks ahead, you may need help to sort through what has happened to you as a victim and what to expect in the investigation and prosecution of the crime.

The Victim Assistance Program was established to assure that victims receive whatever help is needed to deal with the trauma of being a victim.

Victims of crime need the support of their families and friends to help them deal with the trauma of being a victim. However, sometimes this support is not sufficient, and additional help or information is needed. Victim Assistance is available any resident in your county or to any victim of a violent crime committed in the county. This includes visitors and seasonal residents as well. There is no charge for these services.

Court-Related Assistance:

Many victims feel that the court process can often be confusing and intimidating. The Victim Assistance staff can provide the following types of support throughout the criminal justice process:

Information about the criminal justice system and your role in the case process.
Notice of progress and disposition of case.
Escorts to court hearings and depositions upon request.
Assistance in seeking the return of your property no longer needed as evidence.
Assistance in completing the Victim Impact Statement and obtaining.
Restitution.

Notifying employers of court appearances and solving related problems.

Emotional Support - Trained counselors provide emotional support in dealing with feelings of anger, frustration, guilt, loss and grief.

Information and Social Service Referrals - Based on the victim's specific needs, referrals are made for short and long-term counseling, abuse shelters, medical and legal aid, emergency food for shelter and support groups.

Bureau of Victim Compensation - Provides financial assistance to eligible victims - help with medical bills, lost wages, funeral expenses and some limited death benefits.

Advocacy Services - Counselors will act as advocates with your employer, landlord, landlord, creditors and other agencies.

Notification Services - Advance notification, when possible, of all court hearings and the final disposition of your case.

Emergency Services - Victim Advocates provide emergency on-scene services to victim, 24 hours a day, at the request of law enforcement.

The recovery process for victims of violent crimes is incredibly difficult. The process is made harder because it takes so long to get the case to trial. During that time, we, as victims must learn to survive and put the past in the past, all the while having to store every piece of terror somewhere in our memory so that we can recall it when the trial begins. It creates a split personality of sorts and often time the victim develops post-traumatic stress disorder. Violence effects us all. Many victims are not aware of their rights or how the legal system can work to protect them. Many are reluctant to use the system that was originally designed to protect them.

A crime victim has the following rights:

The rights to be treated with fairness and with respect for the victim's dignity and privacy.
The right to be reasonably protected from the accused offender.
The right to be notified of court proceedings.
The right to be present at all public court proceedings related to the offense, unless the court determines that testimony by the victim would be materially affected if the victim heard other testimony at trial.
The right to confer with attorney for the Government in the case.
The right to restitution.
The right to information about the conviction, sentencing, imprisonment, and release of the offender.

Victim Advocate Programs are dedicated to assist, support, and offer every available resource to the victims of crime. They are committed to providing the necessary crisis intervention and support base to ensure victim safety. They are committed to improve the treatment of victims of crime by providing victims with assistance and services necessary to prevent additional victimization while going through the criminal justice system. Their role is to provide emotion support to the victim beginning immediately after the crime is reported and to provide updates of a criminal case.


This month we would like to honor our victims of violent crimes. For all of the members whose children were murdered, killed by a drunk driver, killed in an automobile or other accident, victims of rape, victims of child abuse, victims of assault, victims of child abuse, and victims of domestic violence.

On March 28, 2000, Charter Member, Karen McCombs spoke at the Victims of Violence CandleLighting in her city. Please read the wonderful speech she gave.

Victims of Violence CandleLighting

Dealing With a Violent Death



The following thoughts on coping are offered by Father Kenneth Czillinger of Cincinnati, Ohio, who for the past 10 years has been involved in working with the dying and grieving, and more recently has participated in forming support groups for parents who have lost children through death.

Generally it takes 18-24 months just to stabilize after the death of a family member. It can take much longer when the death was a violent one. Recognize the length of the mourning process. Beware of developing unrealistic expectations of yourself.
Your worst times usually are not at the moment a tragic event takes place. Then you're in a state of shock or numbness. Often you slide "into the pits" 4-7 months after the event. Strangely, when you're in the pits and tempted to despair, this may be the time when most people expect you to be over your loss.
When people ask you how you're doing, don't always say, "Fine." Let some people know how terrible you feel.
Talking with a true friend or with others who have been there and survived can be very helpful. Those who have been there speak your language. Only they can really say, "I know; I understand." You are not alone.
Often depression is a cover for anger. Learn to uncork your bottle and find appropriate ways to release your bottled-up anger. What you're going through seems so unfair and unjust.
Take time to lament, to experience being a victim. It may be necessary to spend some time feeling sorry for yourself. "Pity parties" sometimes are necessary and can be therapeutic.
It's all right to cry, to question, to be weak. Beware of allowing yourself to be "put on a pedestal by others who tell you what an inspiration you are because of your strength and your ability to cope so well. If they only knew!!!
Remember you may be a rookie at the experience you're going through. This is probably the first violent death you've coped with. You're new at this, and you don't know what to do or how to act. You need help.
Reach out and try to help others in some small ways at least. This little step forward may help prevent you from dwelling on yourself.
Many times of crisis ultimately can become times of opportunity. Mysteriously your faith in yourself, in others in God, can be deepened through crisis. Seek out persons who can serve as symbols of hope to you.

Our thanks to Jayne TCF Atlanta Sharing for sending this to us to share with you.

Domestic Violence
If you have an old cellphone that you have put aside or are ready to throw away it away, please consider donating it to the Donate-A-Phone program, which can help domestic violence victims. Millions of Americans can help in this most worthy cause by dropping these unused cellphones off at designated locations which are listed on their website. These phone are reprogrammed with 911 and other emergency numbe so domestic violence victims can access local emergency numbers and hot line numbers at the touch of a button.
Donate-A-Phone

Important Phone Numbers
Childhelp USA/Forrester National Child Abuse Hotline - (800) 4A-Child
Family Violence Prevention Fund/Health Resource Center - (800) 313-1310
Justice Statistics Clearinghouse - (800) 732-3277
Juvenile Justice Clearinghouse - (800) 638-8736
Mothers Against Drunk Driving - (800) 438-MADD
National Center for Missing and Exploited Children - (800) 843-5678
National Clearinghouse for Alcohol and Drug Information - (800) 729-6686
National Clearinghouse for Child Abuse and Neglect - (800) 394-3366
National Criminal Justice Reference Service - (800) 851-3420
National Organization for Victim Assistance - (800) TRY-NOVA
National Resource Center on Child Abuse and Neglect - (800) 227-5242
National Resource Center on Child Sexual Abuse - (800) 543-7006
National Resource Center on Domestic Violence - (800) 537-2238
National Victim Center - (800) FYI-CALL
Office for Victims of Crime Resource Center - (800) 627-6872
Rape, Abuse & Incest National Network - (800) 656-4673
Resource Center on Child Protection and Custody - (800) 527-3223
Victim Services Information & Referral Line - (800) 226-6667


Recommended Reading
Waking To Tears ~ Losing A Loved One To Violence
By Traci Bieber Nelson

Review
An unspoken epidemic is plaguing today's society. For every act of violence there is a growing population of loved ones whose lives have been forever changed. They are the countless people left behind by victims of violence and emotionally abandoned by society. Waking To Tears exposes the depths of souls filled with pain and grief of losing a loved one to violence. The experiences are different but the grief is not isolated, it is an overwhelming emotion that wakes you to tears. No one is immune to violence. It touches all races, religions, sexuality and economic groups. Violence knows no boundaries. For every act of violence there are too many people who continue to wake to tears, fueling a victim epidemic.

Angels Of Our Heart
By LeAnn Poile

Review By Author
My name is LeAnn Poile and I am the author of Angels of Our Heart. It is a book filled with stories written by survivors of murder victims about their stolen loved ones. In the book you will find passages written by those who have lost loved ones to murder in their very own words. They tell about their laughter, their love, their dreams and hopes, for what is most important for a survivor is that they can remember their loved ones as they were before they were victims. This is the first book of its kind, no other book focuses on the victims rather than the perpetrators. It is so important that the world knows that these beautiful people once lived and hopefully, in putting faces and names and life histories to murder victims, we can help others see how importatant victims/survivors rights are. With the death penalty in the forefront of the news today, it is time we stand and say, even in this, the victims are forgotten.

No Time for Goodbyes
Coping With Sorrow, Anger, and Injustice After a Tragic Death
By Janice Harris, Eugene D. Wheeler

Review
When you loose a child to murder, you can not concentrate to read long stories or articles, but the experiences of these people who had lost love ones to sudden, violent death spoke to the terrible emotions you experience. We can now help other victims of violent crime. Please give them a copy of this book so that they will know that someone else understands.


Obsession
The Fbi's Legendary Profiler Probes the Psyches of Killers, Rapists, and Stalkers and Their Victims and Tells How to Fight Back
By John E. Douglas, Mark Olshaker

Review
In this eagerly awaited new book by the international best-selling authors of Mindhunter and Journey into Darkness, master FBI profiler John Douglas takes us into the minds and souls of both the hunters and the hunted. The legendary former head of the FBI's Investigative Support Unit, Douglas was the pioneer of modern behavioral profiling of serial criminals. In Mindhunter, we followed his development into a modern, real-life Sherlock Holmes as he tracked down the Atlanta child murderer.


What to Do When the Police Leave
A Guide to the First Days of Traumatic Loss
By Bill Jenkins

Review
In 'What to do When the Police Leave, ' the father of a sixteen year-old murder victim offers concise, frank, useful, and practical advice for those suffering a traumatic loss. Quickly becoming a valuable and authoritative resource for bereaved families and the caregivers who work with them, it is a rich collection of information and inspiration written from a survivor's perspective.

'What to do When the Police Leave ' is the book that the author should have received the night he was notified of his son's death. It is written in an easy to read style and format and demystifies legal and medical jargon so often associated with bereavement and loss. Complete with chapters on the effects of grief, how to plan a funeral on short notice, how to talk to children about death, what to expect from the legal system, and how people respond to different types of losses, this book will be a valuable tool for many in charting a path through their grief. Also included are up-to-date resources, including Internet addresses and websites, for support organizations, online assistance, and an annotated bibliography.

Each year, traumatic loss claims 150,000 people in America. Their families and those who support them will need this book.


Homicide
The Hidden Victims: A Guide for Professionals
By Deborah Spungen

No Review Available


Just Us
Overcoming and Understanding Homicidal Loss and Grief
By Wanda Henry-Jenkins

Review

Just-Us. Two small words which define the plight and capture the essence of what it feels like to be survivors of murder victims. This book is for anyone who has experienced the homicidal loss of a loved one.

Informational Sites
Handgun Violence
Justice For All
Kids & Guns
Murder Victims
National Center for Victims of Crime
National Coalition of Homicide Survivors
Office Of Victims Of Crime
Our Tears
Parents Of Murdered Children
Women Against Domestic Violence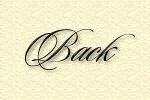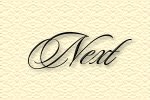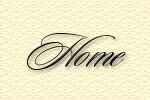 [ Main Causes Site | Murdered Children | Children Of Suicide ]
[ Vehicle Accidents | Killed By A Drunk Driver | Other Accidents ]
[ Sudden/Long Term Illnesses | Infant Deaths/Miscarriages]
[ Acts of Terrorism/War | Prevention of Child Abuse | Home ]

---
Copyright © 1996-2009 Marvel Creations. All Rights Reserved. All matching images and content of this website are © Marvel Creations and may not be reproduced. This web site was created and designed by Marvel Creations 1996-2009 which began May 29, 1996. These graphics are for the "exclusive" use of My Parents Are Survivors. Please do not take! Thank you!

Thank you Karen a/k/a Blulady for sending *Misty*.

Changes last made on: Wed Jul 22, 2009